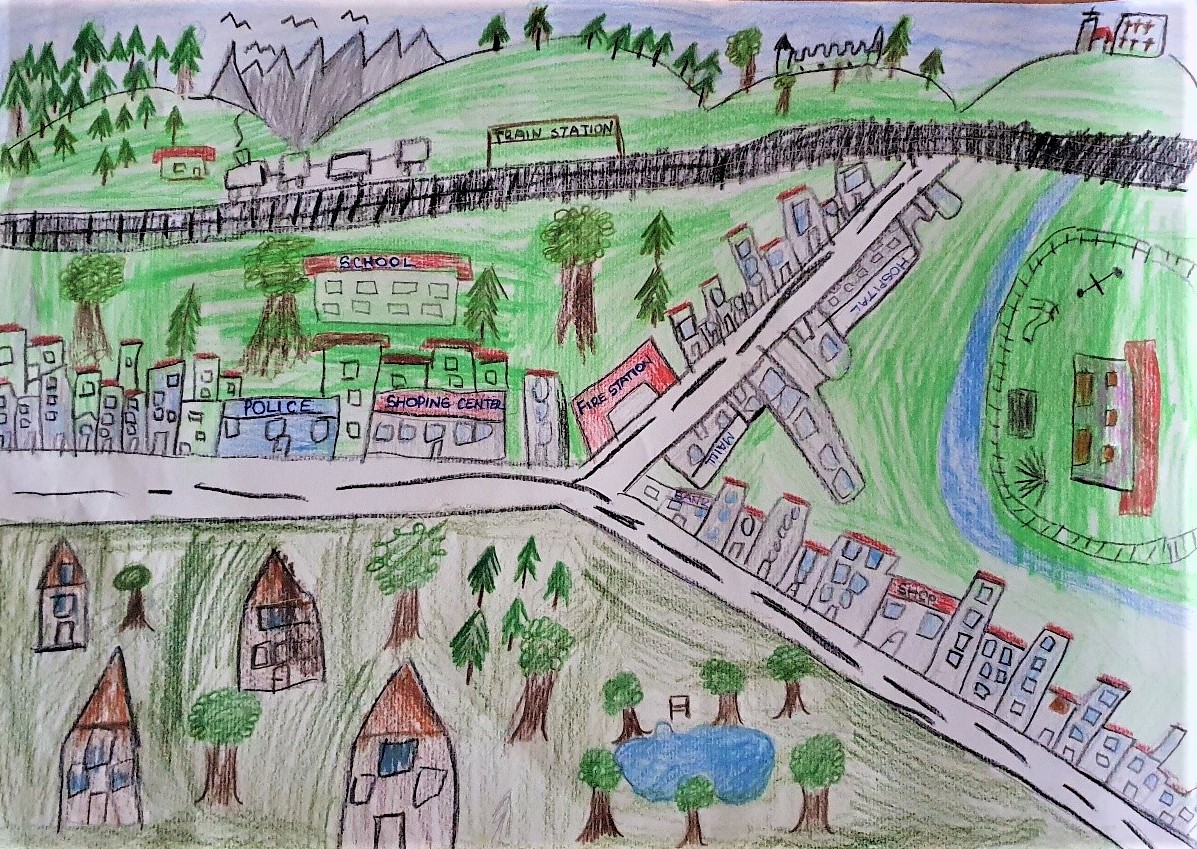 Welcome to my imaginary city. I call it Sunshine.
In my city, there are 6000 people. It has schools, shops, banks, hospitals, a police station, a fire station, a church and a castle.
My city is in nature and that means lots of trees, grass, lakes and a river. At the distance, you can see mountains, forests and hills.
On the top of the hill, there is a church. Next to the church, there is a forgotten castle, which has a nice view over the city.
On the left of the city, we can see the police station next to the shopping centre. The school is behind the police and the train station. Opposite the fire station, there is the post office and the bank.
Behind the hospital, there is the kindergarten and the river.
There are also many flats. At the bottom, you can see the lake with a forest surrounding it. Here are also individual houses. This side of the city is more relaxed because you can ride your bikes, go jogging or have a walk.
I hope you like my imaginary city.
Anže Hudovernik, 5. a
Delite s prijatelji